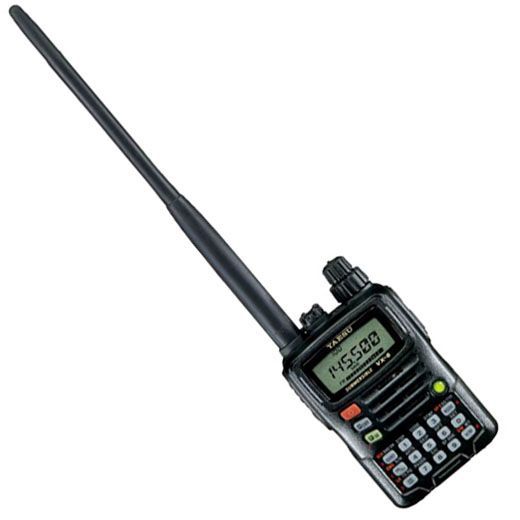 For quite some time I've been trying to join up my hobbies of aviation and Ham radio.  Every time I tried to call someone they either didn't respond or if they did they said I was unreadable.  Well, today I figured out there was a 9 volt battery in my headset that has been there probably since the thing was made.  I changed out the battery yesterday and tried it with my Yaesu VX-6 today.  I unloaded my powered parachute and warmed up the engine.  While it was warming up I tried to make contact with any station from the ground using my headset.  I stood at a good distance from the running powered parachute to minimize both ambient and electrical noise.  I got a call back saying that I was loud and clear!  So my next step was to sit in the seat with the engine running and make another call.  I shut my engine off and rolled the craft onto the runway and got it all set up.  I sat down, strapped in, fired up the engine and made another call as N6SVA-AERONAUTICAL.  The local hams knew what was up by now so I got a couple of call backs all of which said I was perfectly readable even with my engine running.  Next step, pour the coals to my powered parachute and get it up in the air!
I climbed up to only about 100 feet or so and made another call.  This time appending AERONAUTICAL to my callsign. The first ham operator to respond was Gary from Manteca, WA6UXA.  He said he could definitely hear my engine but I was completely understandable.  Success!  I thanked him for the reply and then got my second aeronautical contact from Roy, KK6OQP.  It was actually quite thermally so I went ahead and landed counting my morning as completely successful.  Then I got another call from a gentleman in Sacramento trying to make an aeronautical contact.  He was a little crestfallen when he found out I was back on the ground already.  Well, this was just a test after all.
My next goal is to try to be airborne for the next Parachute Mobile event.  I'll be calling a ham operator who has jumped out of a plane and is descending in a parachute while I'm ASCENDING in a powered parachute!  Nerdy aviation, I love it!